Investment firm Strategic Capital Fund Management has hired a new CIO, Chris Flynn, to oversee its data center division.
The company says the new hire brings more than 25 years of commercial real estate experience and well over $25bn in overall real estate transaction experience.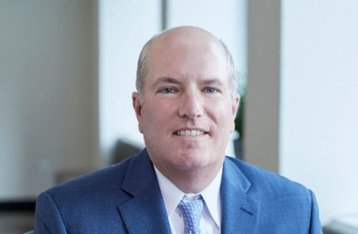 Background
Coming from Lightstone Data Fund, Flynn served as president, and had overall responsibility for the company's investment in digital infrastructure assets. This included strategic planning, capital raising, financing, acquisitions, development, operation, and leasing.
Flynn also supervised the acquisition and development of around 40 data centers across the Americas and Europe for EdgeConneX.
The portfolio consisted of over three million square feet (278,000 sq m), in excess of 350MW of critical power and more than $6bn worth of data center transactions.
Flynn also played a role at Verizon where his real estate team was responsible for over $10bn in acquisitions, renewals, and dispositions, and managed over 50,000 telecom license agreements.
Feeling the impact
Jim Condon, president of Strategic Capital Fund Management, said: "Data center real estate is integral in supporting how we live, work and play on a daily basis.
"This is even more apparent in today's market as the coronavirus pandemic has pushed telework, telehealth and teleeducation to the forefront. While many economic sectors are feeling the impact of the pandemic, data centers are being relied upon even more to deliver these services."