Lubricant maker Castrol has had a cooling fluid approved for use in Submer's data center immersion tanks.
Submer has conducted a compatibility study of Castrol's ON Immersion Cooling Fluid DC 20 and approved it, so it can be used in Submer equipment, without breaking the warranty.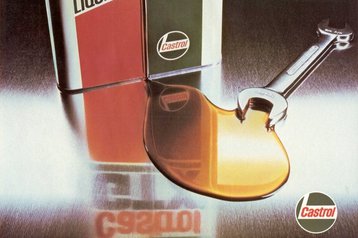 Immersion cooling offers a more efficient way to remove heat from electronics, and is being proposed for data centers by vendors including GRC, Submer, and Asperitas. However, at this point, it is used mostly in niche applications such as crypto and high-performance computing - although Nordic provider GlobalConnect has begun to offer it to colocation customers.
Both Submer and GRC are attempting to expand the range of fluids that can be used in their immersion tanks, as a step towards getting the technology implemented in "megawatt-scale developments".
Submer launched a partnership with Castrol in June. Meanwhile, GRC announced a validation program for alternative fluids in December 2022, which has signed up multiple partners. It has been joined by Shell, along with ENEOS and SK ENmove (which is an investor in GRC).
Submer says it has conducted a comprehensive compatibility study of Castrol's ON fluid DC 20. The product exceeded Submer's technical requirements and has now been fully approved and warranty-backed for use across Submer equipment.
Nicola Buck, SVP of marketing at bp and CMO of Castrol, announced the ON test results: "This is a significant milestone in Castrol's collaboration with Submer. We are now well-positioned to work together in developing a joint offer to data center customers. We aspire to make immersion cooling technology mainstream in the data center industry and will develop integrated customer offers."
Submer has been working on fluid standardization since 2020, said Peter Cooper, VP of fluids and chemistry at Submer: "We're now proud to be seeing tangible results from our rigorous array of testing, including thermal performance, oxidation, and a sustainability assessment, all of which ensure all fluids meet industry standards. With Castrol on board, the widescale adoption of immersion cooling is one step closer."
Castrol and Submer will be exhibiting at Mobile World Congress in Barcelona next week.