Real estate investment trust Carter Validus Mission Critical REIT II has acquired a data center in Canton, Ohio for $9.4 million.
The facility is 100 percent leased by SecureData 365, a colocation data center operator providing managed hosting, virtual computing, business continuity, backup and storage solutions from the Canton data center, and a second in Downtown Cleveland.
New owners, same operators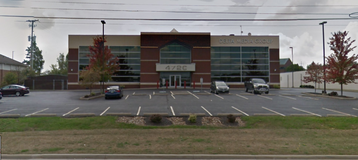 The Canton Data Center is a two-story building consisting of 29,960 rentable square feet (sq m), set on 1.83 acres of land. It has 1.5MW of power capacity, expandable to 3MW. A now-defunct sales document provides further details. The data center has 150 tons of precision cooling HVAC, 4,000 AMP utility power feed, and redundant capacity Generac MPS 500KVA generators.
An SEC filing lists the lease expiration for major tenants as 10/31/2029.
"The Canton Data Center will further strengthen our data center presence in the Midwest and continue to expand our data center portfolio geographic footprint," CVMC REIT II president and CEO Michael A. Seton said.
Carter Validus Mission Critical REIT II acquires data center and healthcare properties across the United States - this month, along with its Canton acquisition, it picked up two medical office buildings in Indianola, Iowa for $13.8m - and has rapidly increased its real estate portfolio.
A successor to the original Carter Validus Mission Critical REIT, which amassed some $2.3bn in data center assets before selling them all off, CVMC REIT II owns 28 data centers. Since early 2017, CVMC REIT II has acquired facilities in San Jose, Andover, Chicago, Sacramento (California), Elgin (Illinois), King of Prussia (Pennsylvania), Norwalk (Connecticut), Atlanta (Georgia) and Tempe (Arizona).