City council members in Douglasville, Georgia, have agreed on a tax abatement plan for a $200m data center codenamed Project Smart. The facility is being planned by an unnamed Dallas-based company, reports West Georgia Neighbor.
The campus will sit on a 44-acre site, and will be built in three phases over several years. The anonymous data center operator will be exempt from paying a percentage of its property taxes for a defined period of time, on an unspecified performance basis.
Project low tax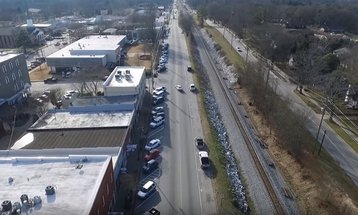 Development authority director Chris Pumphrey stated that although the abatement will affect the city's revenue as well as the building owner's final tax bill, the data center equipment, valued at approximately $600m, will be taxed in full.
The company has reportedly declared its intention to remain on site for many years to come, reassuring councilors that the city would get its money's worth out of the plan.
The wider Douglas County, on the outskirts of Atlanta, is already home to several major data center operators, like Google and wholesale data center specialist Sabey Corporation. In May, Switch broke ground on "The Keep," a $2.5bn facility -  the company's first in the south west of the country.
According to CBRE, Atlanta became one of the United States' most active data center markets in the first half of 2017, with half a dozen providers building or buying facilities in and around the city, including (Dallas-based) Databank, Ascent, Carter Validus REIT, and Digital Realty.