Capgemini has won a £600 million ($837m) IT infrastructure deal from London's Metropolitan Police Service (MPS) to run its data centers, service desk, and services management.
The deal is part of the MPS Pegasus program that hopes to consolidate IT, become more agile, and deliver greater value for money. As part of the contract, Capgemini will manage hosting and data center services, cybersecurity and security operations center, service desk, service management & integration, as well as network, end-user, mobile & voice, and managed print services.
"We are delighted to have been chosen as the strategic infrastructure services provider for MPS, one of the world's leading police forces and one of the largest public sector organizations in the UK," said Nive Bhagat, CEO of cloud infrastructure services at Capgemini. "We will leverage our Automation Delivery Center and deep hybrid cloud expertise to deliver a world-class service to MPS in support of its ultimate vision to be the most trusted police force in the world."
OPINION: Communication at the tactical Edge
Consolidation of Met's IT back to Capgemini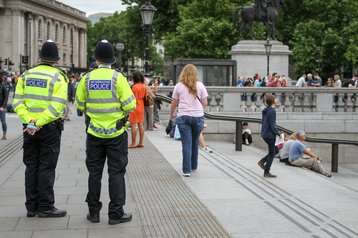 In 2019 the London police force set out a tender to consolidate its six IT 'towers' of Service Integration & Management, Network Services; Data Center Services, Application Support Services, Hosting, and End User Services into just two. The six towers were previously spread out across deals awarded to Atos, BT, Keysource, Accenture, and DXC.
The two new towers of Infrastructure will comprise service desk, network, hosting devices, cross-tower service management and tower service management; while Applications will cover productivity, user states, software, core apps, in-house apps, code apps, CPTS, and SaaS.
Capgemini has won the Infrastructure tower tender, having previously been the Met's prime IT supplier from 2005 to 2015 in a £350m ($488m) deal that was extended in 2010.
Angus McCallum, chief digital and technology officer, Metropolitan Police, said: "Capgemini will help us continue to develop the next stage in our journey towards Met's digital policing vision. Capgemini was chosen as our infrastructure partner based on the strong capabilities demonstrated throughout the bid process. We look forward to working closely with Capgemini in the delivery of critical infrastructure services over the coming years."
In other UK outsourcing news, this week Atos was chosen to run the IT infrastructure for the UK's National Employment Savings Trust occupational pensions scheme.