ByteDance, the Chinese giant which owns TikTok, is set to launch enterprise cloud services this week, reportedly aiming to become China's fourth-largest cloud provider
The company will offer cloud services through its recently launched Volcano Engine enterprise services brand, reports say. The formal launch is apparently scheduled for December 2 according to Chinese media, but the Volcano site already has a page offering a cloud server with Elastic Compute Service (ECS).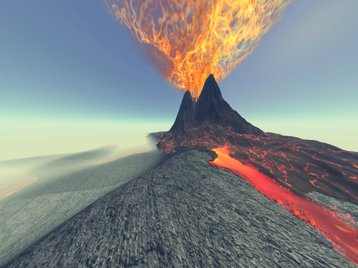 "You can enable and increase or decrease computing resources in real-time according to business needs, effectively reducing IT maintenance costs, and boosting core business growth," the site says (Google Translate).
ByteDance pumps money into Volcano
ByteDance has confirmed the new cloud service, but few details have been revealed, according to tech news site Verdict. The company launched the Volcano brand in June 2021, with an initial product set that commercialized the recommendation algorithm and analytics used in other ByteDance products which in China include Douyin and Toutiao. Reuters reported at the time that TikTok planned to launch Volcano cloud servers to compete with local cloud players such as Alibaba, Tencent, and Huawei Cloud, and Chinese media report ByteDance wants its Volcano cloud to jump into fourth position.
In preparation for the launch, Volcano Engine increased its registered capital 100-fold on November 16, from RMB 10 million to RMB 1 billion ($16 million to $1.6 billion), according to Securities Times, an account on the Chinese Baijia platform. The money came from parent ByteDance, which also restructured, making Volcano Engine one of its six core business units.
Last year ByteDance has acquired containerization platform Caiyun Technology and merged it into Volcano Engine.
China is the world's second-largest cloud service market has been growing at 50 percent year-on-year.
Synergy Research says Bytedance is one of the largest hyperscale players in the data center market; the company was ranked seventh in global data center spending in 2021, according to the research firm.