TikTok's owner ByteDance has leased 53MW of data center space in the US for hosting American data.
A person familiar with the matter has told Business Insider that ByteDance was behind three contracts in the first half of 2020 to lease 53MW of data center space in Northern Virginia.
The data center deals follow a 9MW lease in 2019. The company has long claimed that all US user data is stored in the country, and in 2019 signed an $800m contract with Google Cloud.
An uncertain future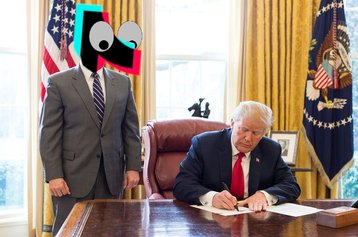 Over the past year, TikTok has faced heavy scrutiny from US officials after an Executive Order was signed demanding the sale of the company's US division to an American company.
After the Trump administration banned the app, the decision was reversed by an appeals court. A decision will be made during a November 4 hearing on whether the app will be banned on November 12.
The company is also suing, saying that it should not be ordered to be sold off. At the same time, however, the company negotiated with suitors over a potential sale.
In September, President Trump approved a deal in principle for Oracle and Walmart to partner with 'TikTok Global,' a newly spun-out business that would see many of the company's existing shareholders retain a stake.
As part of the agreement, TikTok would run on Oracle Cloud, although transitioning to the cloud platform would likely be a multi-year endeavor.