Nine UK companies have said that they would be willing to jointly acquire Welsh semiconductor manufacturer Newport Wafer Fab, should the UK government block a proposed acquisition by a Chinese-owned company.
The identities of the companies have not been disclosed. Newport Wafer Fab is the UK's largest chip factory, but is significantly smaller than most modern fabs.
The company has over a dozen UK government research contracts, including defense-related projects.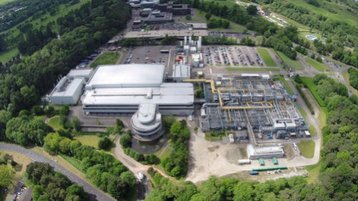 Semiconductor veteran Ron Black, the former CEO of the UK's Imagination Technologies, was revealed to be behind a consortium of six companies bidding for Newport in late July.
Now, Black says that three more have joined the group, which is looking to raise $300 million from investors.
Last month, Nexperia, said that it was going to acquire Newport, which produces around 8,000 wafers a week.
Based in the Netherlands, Nexperia is wholly owned by China's Wingtec, and an analysis of the company by Datenna found that at least 30 percent of Wingtec's ownership could be traced back to the Chinese government. It has also received state subsidies for its consumer electronics manufacturing plants in China.
Nexperia's acquisition of the Newport fab has closed, and is too small to be reviewed automatically by UK regulators. But, facing growing pushback, Prime Minister Boris Johnson requested that national security adviser Sir Stephen Lovegrove look at the deal.
"We have to judge whether the stuff that they are making is of real intellectual property value and interest to China, whether there are real security implications," Johnson said.
The former head of the UK's National Cyber Security Centre has called the sale a "first order strategic issue" that "goes to the heart of how we should be dealing with China."