Bouygues Energies and Services Contracting (Bouygues Energies), a subsidiary of Bouygues Construction, will build Virtus Data Centres (Virtus) London7 facility.
London7 is the third data center on Virtus' Stockley Park Hyperspace Campus. Bouygues Energies will be responsible for the planning and construction of the project. The French firm says the facility is built to Uptime's Tier III specifications and will encompass 26,000 sq m (280,000 sq ft) including 13,000 sq m (140,000 sq ft) of technical IT data space. When online, the facility will have 28MW of critical IT load spread over eight data halls.
Bouyges again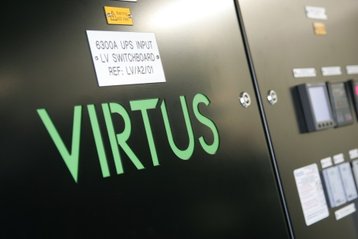 A modular data center, the prefabricated units are tested and manufactured in Blackburn, UK. The site will be kitted out in 9MW increments and installed across a nine-day period. The data center will be delivered on a phased basis with the first phase scheduled for completion in late 2020.
The announcement is not a surprise as Bouyges also built Virtus' London6 data center on the same campus. According to an announcement on Virtus' site, the site, along with London10 in Slough, opened in March. Both sites are due to be live this quarter, with adding 23MW to Virtus' capacity., on more than 10,000 sq m (110,000 sq ft) of technical space.
This latest data center, London7, brings Virtus' total technical space to 190MW. According to the company, these earlier facilities were also "built to Uptime Tier III standards" - meaning they aren't actually certified but the company is asserting they are reliable. Uptime Institute's list of Tier certifications for the UK reveals that Virtus' London2 , 3, 4 and 5 have some Uptime certification.
Virtus' continued expansion is fueled by investment from its owner, Singapore-based ST Telemedia Global data Centres, which bought half of Virtus in 2015, and . took it over in 2017 It opened the Stockley Park campus in 2018, billing it as the UK's largest, and now calls itself Britain's fastest growing data center operator.
Dan Mace, EVP Data Centre, Bouygues Energies, said: "We are very proud to deploy our modular data center solution at Virtus's London7."
Neil Cresswell, CEO of Virtus Data Centres, said: "Demand for hyper-efficient, well connected, flexible and scalable data center space in and around London continues to grow at pace."