US-based private equity investor Blackstone has announced an Asian data center platform starting with two facilities totaling 600MW in India.
Lumina CloudInfra, reported to have $25 billion at its disposal, aims to build data centers across India, and has two projects already in the pipeline in Mumbai and Chennai, according to the Economic Times.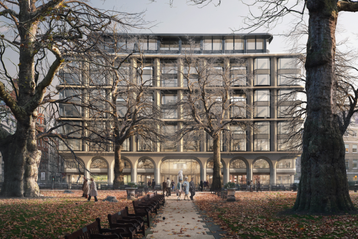 The unit will be led by Anil Reddy, a former head of global cloud infrastructure at Microsoft, with the India business run by Sujeet Deshpande, a former head of country of India for Colt Data Center Services.
Reddy said that India has strong demand, expected to reach $10 billion by 2027, and is also home to many of the fastest-growing companies. Blackstone's statement gives scant details of the two existing Lumina projects, described as "large-scale pipeline assets."
Led by local industry veterans, Lumina is in a good position to benefit from India's digital transformation, said Asheesh Mohta, head of realty acquisitions in India for Blackstone.
The platform will be owned and managed by Blackstone's Real Estate and Tactical Opportunities funds, and plans to expand to other cities including Pune, Hyderabad, and the National Capital Region (NCR). The data centers will be linked by carrier-neutral fiber, with plans to create India's largest data center network.
Blackstone bought QTS Realty Trust in the US in 2021, for a $10 billion price making it one of biggest data center acquisitions ever. It also runs data centers in Japan for cloud providers and owns cell tower player Phoenix Towers International.
The company recently bought a London data center occupied by Equinix.