The owners of a former coal plant in Virginia's King George County have withdrawn plans to rezone the land that could have paved the way for a data center.
The Fredericksburg Free Lance Star reports that Birchwood Power Partners, part of J-Power, this month withdrew plans to rezone land in King George County to industrial and amend the County's amending the Comprehensive Plan.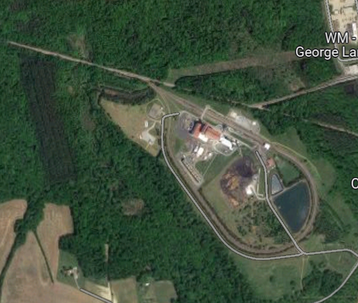 The site was previously home to a 258MW coal plant. The power station, located on Birchwood Dr., opened in 1996 and closed in 2021, with its owners saying the plant couldn't compete on pricing. The power station has since been demolished and cleared. At the time of its closure, its owners J-Power said the site would be converted into a 50MW solar farm and energy storage facility. This plan has seemingly been dropped.
This is the second time in recent months the company has withdrawn plans to rezone the former Birchwood Power Plant.
The company initially filed in August to rezone 700 acres on the former coal plant site but provided little information on the site's future plans, and the Planning Commission recommended denying the request. The company subsequently withdrew its application.
A revised application was filed in October, which includes mention of the data center, manufacturing, and warehouse/distribution as bringing in anticipated tax revenues of more than $25 million per year, with close to $20 million of that coming from data centers. Potential specifications of the facility, or an intended user, were not shared.
The company has since withdrawn its application again. Birchwood's lawyer, Charlie Payne, said: "I'm a big fan of King George County and the opportunities for future industrial investment, but at this juncture, my client is not ready to proceed forward with these applications."
Renewable energy advisory and services group Green Energy Ventures initially reached out to Birchwood Power Partners with the hope of developing the site as a data center campus.
After strained negotiations, the company this year filed a lawsuit against Birchwood, claiming the power company had disclosed its "confidential information concerning the concept of developing a data center campus on the Birchwood Property" to a competitor. The companies have since settled and more recently, Green Energy has said part of the site would host a hydrogen plant that would support a data center.
Not traditionally part of Virginia's data center market, King George County added data centers to its zoning ordinance in 2019.
More in Construction & Site Selection