Bill Kleyman plans to leave data center company Switch after three years and ten months as the executive vice president of digital solutions.
Kleyman often served as the public face of the company at data center and security conferences.
Switch was taken private this December, in an $11 billion acquisition by DigitalBridge & IFM Investors.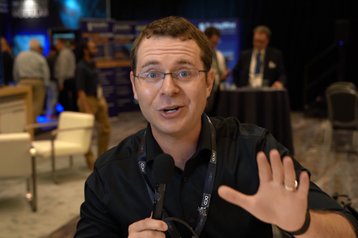 "It's always challenging to write these updates. But here goes ... My last day with Switch will be 12/31," Kleyman said on LinkedIn. "And what an honor it's been to learn and grow with this organization."
He added: "While the company itself is extraordinary in the types of sustainable digital infrastructure it builds, something else made my time with this company special — the people. I've met many new folks, made many new friends, and gained wonderful new mentors. It feels bittersweet, but there's nothing but gratitude for my time at Switch.
"Our industry is vast, and yet sometimes feels so small. I know I will cross paths and have more happy moments with my friends at Switch. Until then, I know they'll continue to set examples in our data center industry."
Kleyman - who previously spent nearly 10 years at MTM Technologies, and worked at EPAM, World Wide Fittings, and Cyberklix, among others - did not disclose his next corporate move.
"I'll take just a bit of time off. Sort of..." he said. "Look for some really fun updates next week."