BICS has partnered up with Mavenir Telecom to launch a new Voice over LTE (VoLTE) solution that will help operators preserve post-sunset roaming interoperability.
More specifically, it will attempt to tackle any issues around roaming interoperability between legacy networks and 4G/5G as operators shut down their 2G and 3G networks.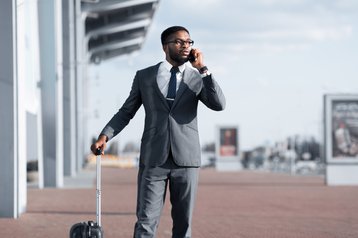 Both BICS and Mavenir noted that the sunsetting of these legacy services, which are increasingly being phased out by operators around the world, could have setbacks for operators and users.
The duo warns that services could effectively shut down for customers, using the example of people coming from a 2G/3G operator into a 4G/5G-only network, not being able to make voice calls in that location, and even potentially emergency services calls.
Operators, meanwhile, could end up missing out on roaming revenues.
The VoLTE solution developed by the two companies combines BICS expertise with Mavenir's cloud-native IMS product, which replaces the legacy 2G and 3G networks with 4G and 5G technology.
"As mobile technology continues to evolve, safeguarding roaming between networks is crucial," says Mikael Schachne, VP of Telco Market at BICS. "With this partnership, we are ensuring operators around the world continue to provide excellent customer experience for their roamers while leveraging our extensive reach and expertise to monetize potential opportunities."
Across the world, operators have been announcing plans to retire 2G and 3G networks, with Vodafone beginning its phased 3G switch-off in the UK last month.
French operator Altice France (SFR) recently outlined plans to decommission its 2G network in 2026, with 3G by 2028. Meanwhile, Orange will turn off its 2G network in 2025 before retiring its 3G network in 2028, with Bouygues Telecom decommissioning its 2G network by the end of 2026, while its 3G service will be switched off in 2029.