India's Bharti Airtel has outlined a reshuffle of its business unit that will see CEO Ajay Chitkara depart in August.
As part of the rejig, Bharti stated that it will split its Airtel Business unit into three business and channel segments – Global business, Domestic business, and Nxtra Data Centers.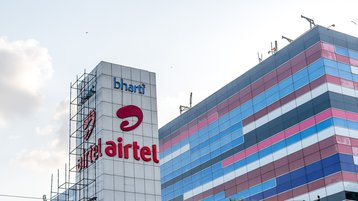 Bharti's global business will be led by Vani Venkatesh, while its domestic business will be headed by Ganesh Lakshminarayanan. Its Nxtra Data Centers unit will be spearheaded by Ashish Arora.
"Airtel Business is a jewel in our overall portfolio and presents an exciting growth opportunity going forward. I am looking forward to working closely with Vani, Ganesh, and Ashish to help scale this business," said Gopal Vittal, MD and CEO of Bharti Airtel.
Chitkara will depart the company after spending more than 20 years at the business, joining as a sales and key account manager in 2021. He was named CEO of the company in July 2018.
Airtel has invested heavily in its data center business in recent years, including the announcement of a $673 million Nxtra data center expansion plan back in 2021.
The company said it planned to triple Nxtra's data center capacity to over 400MW by 2025. Nxtra currently operates 10 core and 120 Edge data centers located across India, as well as managing a number of submarine landing stations.
Earlier this month, Nxtra revealed plans to build five data centers in Africa, as it looks to venture outside of India for the first time.
While Nxtra has no presence in Africa, parent Airtel is one of the continent's largest service providers, with a presence in 14 countries.