Indian telco Bharti Airtel has outlined a large expansion plan for its data center subsidiary Nxtra.
The company said it planned to triple Nxtra's data center capacity to over 400MW by 2025.
Airtel said Nxtra currently operates 10 core and 120 Edge data centers located across India, as well as managing a number of submarine landing stations.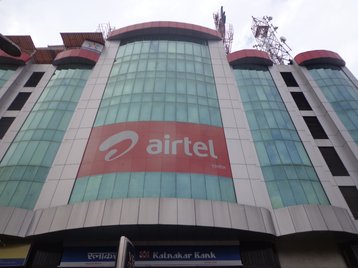 Airtel plans to invest Rs 5,000 crores ($673 million) expanding its data center footprint across the country. This will include new data center parks in key metro cities.
"Airtel has built the largest data center network in India and we are now doubling down on this business to scale up our network that will be at the core of 5G and Digital India," said Ajay Chitkara, Director and CEO, Airtel Business. "Our experience of operating secure data centers, deep brand trust in the enterprise segment, and the ability to deliver end-to-end digital transformation solutions positions us well to serve the emerging requirements of India's connected economy."
Nxtra is reportedly aiming to source 50 percent of the power requirements of its data centers through renewable sources, and recently commissioned solar power plants in the state of Uttar Pradesh & Maharashtra with more in the pipeline.
Airtel has also rebranded Nxtra to 'Nxtra by Airtel'.
In July India's Economic Times reported that the telco would invest Rs 3,500 crore ($470m) over three years to expand its data center capacity by up to five times. The publication said at the time the company could build up to eight data centers, with each data center or park hosting up to 100MW.
In April Airtel announced a large restructuring to separate out different parts of the business into their own units, with the company saying it planned to split its telecoms and digital services businesses into distinct units and keep infrastructure units such as Nxtra as separate entities.
An affiliate of U.S. private equity group Carlyle last year bought a 25 percent stake in Nxtra, with Airtel retaining the rest.
More in Construction & Site Selection