Chinese tech giant Baidu has begun mass-producing its second generation of Kunlun artificial intelligence chips, used in its cloud data centers and smart electric vehicles.
Baidu spun the Kunlun chip business out into an independent company earlier this year, raising money from CITIC Private Equity Funds Management, IDG Capital, and Legend Capital.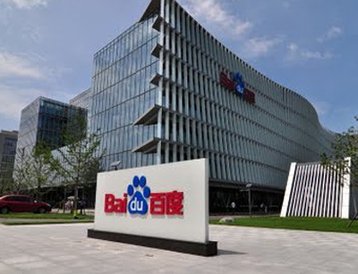 The initial Kunlun K200 processor was capable of around 256 INT8 TOPS performance, 64 TOPS INT/FP16 performance, and 16 INT/FP32 TOPS performance at 150 Watts.
Kunlun II offers 2-3 times more processing power, Baidu said. The 7nm process node chip uses Baidu's second-generation XPU architecture.
The company claims the chip can be used in cloud, Edge, and transportation sectors and is optimized for AI areas such as voice, natural language processing, and images.
"Data centers, smart cars, mobile phones, and even PCs have unprecedented demand for smart computing," the chip's chief architect and Kunlun's new CEO, Ouyang Jian, said in June.
"New scenarios emerge in an endless stream and new computing architectures are innovating vigorously."
At Baidu World 2021, the company also announced the launch of its latest Baidu Brain software suite, 7.0. The previous version developed more than 270 core AI capabilities and created over 310,000 models for developers, the company claimed.
It pitches Baidu Brain 7.0 as working hand in glove with Kunlun II.
"AI technology is growing increasingly complex, and integrated innovation has made AI more powerful," said Haifeng Wang, Baidu's CTO.