Amazon Web Services (AWS) is to invest billions of dollars into data center infrastructure in Ohio.
Amazon and state Governor Mike DeWine this week announced the new investment plans, which will see AWS invest an estimated $7.8 billion by the end of 2029/2030 to expand its data center operations in Central Ohio.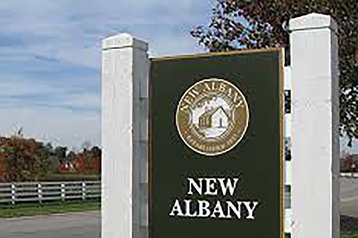 Numerous localities in Central Ohio are reportedly under consideration for the new data center campuses, and final site selections will be decided at a later date.
AWS launched its first data centers in the Midwest in 2016 for its AWS US East cloud region and currently operates data center campuses in Franklin and Licking counties.
The company said it has invested $6.3 billion in Ohio since 2015. As well as data centers, Amazon has invested in 18 solar and wind farms in the state; once all are fully operational, these projects are expected to generate more than 6.6 million MWh of energy annually.
"Today, we are proud to reinforce our long-term commitment to the State of Ohio with plans to expand and invest an estimated $7.8 billion by 2030," said Roger Wehner, director of economic development, AWS. "Since 2015, AWS has invested more than $6 billion in Ohio while supporting thousands of local jobs. This additional investment will bring new, well-paying jobs and will continue to boost the state's Gross Domestic Product each year. We are excited to continue our partnership with the state of Ohio, and deliver new workforce development and educational programs that support the next generation of talent by emphasizing collaborative, long-term public and private partnerships across the state."
Governor DeWine said the project represents the second-largest single private sector company investment in Ohio's history.
"Amazon is already one of the largest private-sector employers in Ohio, and the company's continued growth here further cements Ohio as the heart of our nation's technology and innovation," said Governor DeWine. "As more of the world relies on cloud computing, this investment will build on Amazon's current infrastructure in Ohio to help new and existing businesses grow, allow residents to securely connect to friends and family, and provide access to online educational resources and entertainment."
Located at 5109 Hayden Run, the cloud company's first Hilliard facility began construction in 2015; construction started on its third building in November 2019. The company is currently wrapping up construction on the fifth and final building there.
Amazon operates a 459,000 sq ft (42,640 sqm) data center in New Albany at 2570 Beech Road in Licking County. In 2019 the company announced plans to develop a 170,000-square-foot data center on 100 acres on the northeast corner of Harrison Road and Innovation Campus Way to the east of the Beech Road facility.
The company is seemingly seeking to expand in New Albany; Amazon last year acquired 400 acres of land along Beech Road in New Albany for $116.6 million, just north of the 112 acres the company purchased in 2020.
The company also has data centers in the Hilliard and Dublin areas of Columbus, and is seeking to develop nine more data centers at a new campus in Hilliard.
Google also has a significant data center footprint in Ohio.