The majority of Aveva's shareholders have voted in favor of an acquisition by Schneider Electric.
The vote comes after Schneider increased its offer by around four percent over its initial September bid for 31 percent of Aveva. The deal values the whole business at around $11.9 billion.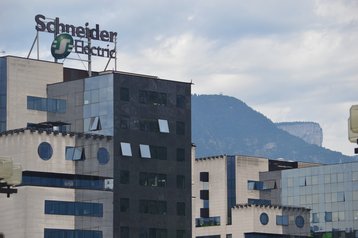 Schneider already owned around 59 percent of the company, in a $3.4bn reverse takeover in 2017 that allowed Aveva to retain its London listing. It has tried to buy the software company several times, but failed to convince investors.
One of Britain's oldest tech companies, Aveva offers industrial software including operations & device management, monitoring & digital twin solutions, engineering & design, and data management. It targets industries including manufacturing, energy and infrastructure, and data centers.
Schneider said that fully owning Aveva would mean a "faster execution of Schneider Electric's software growth strategy." It added that Aveva will keep its Cambridge headquarters, and operate mostly autonomously.
But it said that it wanted to shift the company to a subscription-based model and said there were areas such as R&D where they could work together.
The deal is still subject to the regular regulatory approvals.
More in Infrastructure Management