French industrial group Schneider Electric will acquire all remaining shares of British industrial software company Aveva, in a deal that values the whole business at around $10.8 billion.
Schneider already owned around 59 percent of the company, in a $3.4bn reverse takeover in 2017 that allowed Aveva to retain its London listing.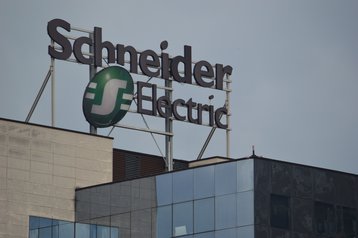 Aveva offers industrial software including operations & device management, monitoring & digital twin solutions, engineering & design, and data management. It targets industries including manufacturing, energy and infrastructure, and data centers.
The French company originally tried to buy Aveva in 2015, but the software business pulled out at the last minute. Another attempt in 2016 also failed.
Since then Aveva acquired industrial software maker OSIsoft in 2020 for $5bn, including debt.
The full Aveva acquisition represents a 40 percent premium on the company's share price prior to the announcement. Schneider shares fell 0.9 percent following the news.
Schneider said that it would keep Aveva's headquarters in Cambridge, and said that it did not plan to make "any material change" to the number of Aveva employees.
The deal still has to be approved by shareholders this November, and is subject to the usual regulatory approvals.