Australian data center operators NextDC and Fujitsu have promised to go carbon-neutral, both using an offset scheme provided by Qantas.
NextDC and Fujitsu Australia Data Centres are off-setting the carbon associated with their electricity supplies, using a program called Qantas Future Planet (QFP). They say It says the program saves customers from the complexity of carbon offset schemes.
First in Australia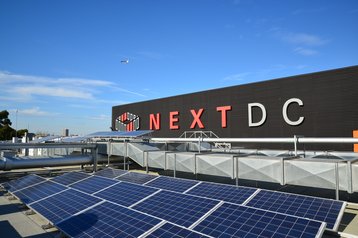 NextDC claims NEXTneutral is Australia's first carbon-neutral colocation scheme and builds on the company's efforts to make its entire ecosystem net-zero. Fujitsu's scheme, launched simultaneously, also covers the company's fleet of 200 cars in Australia and New Zealand.
NextDC has previously offset 100 percent of its own emissions, has invested in renewable energy, and has been accredited by the Australian Federal Government's Climate Active program as 100 percent carbon neutral.
"The next step in our journey is to extend our own carbon offset program to our customers," said Craig Scroggie, NextDC CEO. "It's with great excitement that we now invite everyone in our ecosystem to join NEXTneutral and offset 100 percent of their carbon footprint."
Qantas Future Planet (QFP) is a partnership between Qantas and Tasman Environmental Markets, which offers carbon offsets that fund ecological projects including the restoration of wetlands and rainforests impacted by commercial development; the protection of Australian habitats such as the Great Barrier Reef; and traditional sustainable land management practices such as cool fire burning, which also support indigenous culture.
NextDC's partnership with QFP goes back to 2019 when the company first used QFP's offsets to counter its own emissions. Back in 2019, the company promised it would make QFP offsets available to its customers using an opt-in program that would comply with the Australian Government's National Carbon Offset Standard (NCOS).
There have been other moves to promote renewable energy in Australia. Schneider Electric set up a social media network, NEO, some years ago in a bid to try and foster power purchase agreements between data center operators and renewable energy providers. It expanded to Europe in 2017, and to Australia in 2018, where Equinix was an early member. We have not had any subsequent releases from NEO or Equinix on the subject.