Schneider Electric is introducing a social networking service in Australia to help companies with large-scale energy requirements set up power purchasing agreements.
Colocation giant Equinix, which aims to run all 175 of its data centers across the globe using energy from renewable sources, will be one of 70 companies joining the New Energy Opportunities (NEO) Network.
The rise of the PPA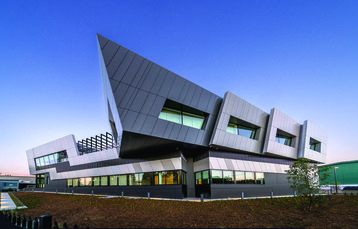 Until recently, Equinix's global head of utilities and sustainability, Bruce Fransden, told The Australian Financial Review, the country had been "one of the most challenging markets" for obtaining PPAs for renewables, making no "sense from a financial standpoint."
The emergence of a renewable energy market in Australia goes hand in hand with a decade-long policy dispute (see fact file below), and a steep rise in both retail and wholesale energy costs.
Indeed, Australian retail energy prices rose by 63 percent between 2010 and 2017 (without accounting for inflation), according to The Australian Competition and Consumer Commission (ACCC).
Meanwhile, wholesale costs in Australia's National Electricity Market have risen three times what they were in 2016, according to the ITBrief.
One of the contributing factors is a lack of competition; the power generation market in Australia is highly concentrated, dominated by a handful of companies. Vertical integration between power generation and retail is commonplace.
As a consequence, there's been a rise in transmission network infrastructure investments by a handful of companies leading to a rise in network costs, which make up the main share of energy prices.
The country has also suffered from a failure to replace ageing coal assets, with an estimated 5,000MW of generation capacity having been lost between 2012 and 2017, against only 2,000MW of new (albeit mostly renewable) capacity – offset again by a steady rise in demand.
But Australia's landscapes, like the deserts of Nevada and the Middle East, are favourable to the generation of solar power, and it is likely than most new generation capacity will come from low-emission sources.
Meanwhile, the volume of PPAs has risen sharply in recent years, from a mere 600MW in 2016 to 5.5GW last year, and is set to keep growing. Schneider's NEO Network hopes to accelerate the development of renewable energy generation projects, which in turn will make it easier to obtain PPAs.
"The economics have shifted so that doing a large scale PPA-type transaction pencils out and makes more sense for us to consider," Fransden said.
As well as getting energy through PPAs, Equinix plans on placing solar panels on the roofs of its Australian facilities, providing up to 10 percent of its energy requirements.