Australian pension fund UniSuper has paid AU $1 billion ($676.3 million) for a five percent indirect stake in Vodafone's infrastructure spin-off Vantage Towers.
UniSuper confirmed the purchase of the stake this week, revealing that it's looking to expand infrastructure and private investments globally.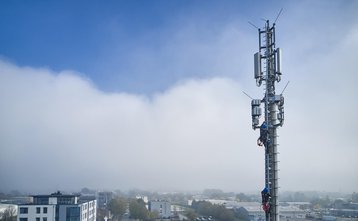 According to UniSuper, the investment is its first direct unlisted infrastructure investment in Europe, with the deal being completed "after a period of extensive due diligence," the company said.
UniSuper secured its investment in Vantage Towers through investment company KKR, it revealed, which owns a portion of the business following an agreement to secure a stake in Vantage last November.
Global Infrastructure Partners (GIP) was also part of the consortium that invested in Vantage, in a deal that was reported to value the towers unit at $17.6bn.
Vantage Towers has a portfolio of over 83,000 sites across 10 markets in Europe, including the UK, Germany, Italy, and Spain.
"This is a high-quality defensive infrastructure investment with strong fundamentals and growth prospects. It adds to UniSuper's approximately $15 billion private markets portfolio and is positioned to deliver excellent results for our members over the long term," said Sandra Lee, UniSuper's head of private markets.
"The expected significant growth in data demand underpins our interest in the digital infrastructure sector. At a time of economic uncertainty, we remain cautiously opportunistic, and this is a great example of that approach."
Prior to Vodafone selling a stake in Vantage Towers, the operator had long been seeking to shift its towers unit to ease its debt pile.
Vodafone's Vantage Towers unit was floated on the Frankfurt stock market in 2021, as former CEO Nick Read pushed for a deal that would have seen Vantage and Deutsche Telekom's mast divisions merge. Deutsche instead opted for a deal with Brookfield & DigitalBridge, selling a 51 percent majority stake.
As for UniSuper, the firm's infrastructure portfolio includes Sydney, Adelaide, and Brisbane Airports, Transurban Chesapeake, and a growing number of forestry assets.