NCI Australia and the Pawsey Supercomputing Centre have joined the US-led Covid-19 High Performance Computing Consortium.
The consortium pools supercomputing power and offers it to researchers fighting to coronavirus pandemic.
Every flop helps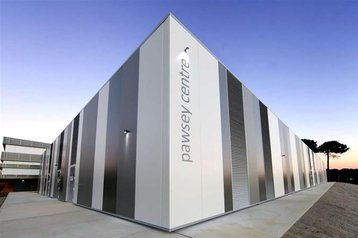 The HPC group was originally created by the White House, Department of Energy, and IBM, but has since expanded to include most major cloud giants and supercomputing firms. Europe's PRACE, the UK's Archer, and Japan's Riken Institute have also joined.
Together, the group currently has more than 600 petaflops of compute available across 6.8m CPU cores and 50,000 GPUs, a figure which will grow when the Australian research facilities' systems are officially added.
NCI and Pawsey were already part of the Australian HPC Covid-19 Rapid Response, essentially a similar effort, but just in Australia. Supported by the government, three research teams from across Australia accessed 40 million hours of compute time on NCI's Gadi supercomputer, while five teams accessed multifunctional cloud capabilities using Pawsey's Nimbus.
"For decades supercomputing has enabled Australian scientists to tackle the greatest problems," NCI Director Professor Sean Smith said.
"Vaccine investigations and protein analysis have formed part of NCI's history, laying the groundwork for some of our major research user groups to rapidly pivot in response to the Covid-19 pandemic. The value of the national computational infrastructure at NCI and Pawsey to support this research is clear as we harness our knowledge and experience to look for new answers."
Mark Stickells, director of the Pawsey Supercomputing Centre, added: "The global threat of Covid-19 demands that national and international experts work together to understand the virus, mitigate its spread and develop a vaccine. Pawsey's collaboration with NCI brings Australian supercomputing expertise and infrastructure together to support advanced analysis and simulation, accelerating the work of our national research organizations and their partners."
For a deep dive into how the Covid-19 HPC Consortium was formed, and how it helps in the fight against the coronavirus, be sure to read the latest issue of the DCD>Magazine. We talked to the Department of Energy's undersecretary for science, its top researchers, and its supercomputing professionals, along with executives at IBM, Google, and more.