AT&T has signed two solar Power Purchase Agreements (PPAs) with energy trader Vitol totaling 155MW.
The telco this week announced it has signed two virtual PPAs for approximately 80MW and 75MW to support new solar projects in Maryland and Pennsylvania, respectively.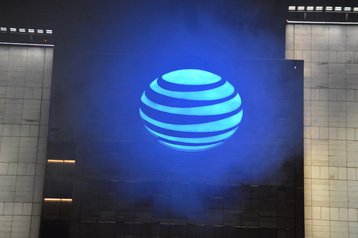 "Purchasing renewable energy and other steps to reach carbon neutrality form one part of our three-pronged climate strategy," said Charlene Lake, chief sustainability officer and SVP-corporate social responsibility at AT&T. "Our other focus areas are delivering connectivity solutions to enable our business customers to reduce their emissions and building resilience to extreme weather for our business and our communities. Across all three pillars, collaborators like Vitol help us get closer to our goals."
AT&T has committed to net-zero greenhouse gas emissions across its global operations by 2035. The latest PPAs take the total capacity of acquired projects to more than 1.7GW.
For this agreement, AT&T will be buying power from the Bluegrass solar project in Queen Anne's County, Maryland, and the Swiftwater solar project in Monroe County, Pennsylvania, both of which are owned by affiliates of Vitol. The projects are expected to be fully operational in 2022 and 2023, respectively.
Andrew de Pass, head of renewables, Vitol Inc., said: "Localized renewable generation is enabling corporates to own and address their emissions. Our highly connected way of life consumes huge amounts of energy and we are delighted to be working with AT&T to help develop sustainable energy solutions for their business."
AT&T previously purchased 500MW of solar power in Texas in 2019; the company signed an agreement with Invenergy to purchase 500MW from the 1.3GW Samson Solar Energy Center
Last month T-Mobile announced all of its operations were powered through renewable energy deals. It first announced this goal in 2018, and claims it is the first wireless carrier in the US to achieve the feat. The company said it has signed eight virtual power agreements, 19 retail agreements, one Green Direct program, and unbundled Renewable Energy Certificates that support projects across the country.
Last month also saw Verizon sign seven PPAs totaling more than 900MW. The company has signed 20 PPAs since 2019 totaling 2.6GW, and aims to source or generate renewable energy equivalent to 50 percent of its total annual electrical consumption by 2025.