AtlasEdge's chief operating officer is leaving the company.
Zahl Limbuwala said that he is departing the business after two years, but did not disclose his next venture.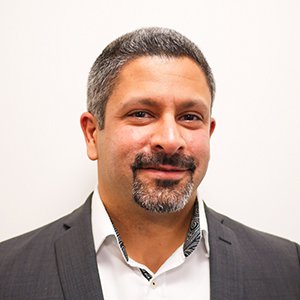 Limbuwala previously co-founded data center modeling and analytics company Romonet in 2009, and ran the company for 11 years. Romonet was acquired by CBRE in February 2019, with Limbuwala in charge of CBRE Data Center Solutions' global strategy for the next year.
"I'm very proud of the people, achievements, and culture we created together and honored to have been part of this amazing business," Limbuwala said on LinkedIn.
"In many ways a bittersweet moment for me given the exciting growth ahead but I'm off to start a new chapter in my career with another exciting business, which I will share more about soon!"
Limbuwala appeared on the DCD podcast earlier this year to explain AtlasEdge's definition of the Edge and how the company hopes to build it out.
A joint venture between telecoms company Liberty Global and digital infrastructure fund DigitalBridge, the company plans to operate 100 Edge data centers across Europe. Digital Realty has also invested in the company.
The deal brought together DigitalBridge's Edge assets and Liberty Global's real estate portfolio, with several Liberty Global operating companies acting as anchor tenants; Virgin Media in the UK, Sunrise-UPC in Switzerland, and UPC in Poland. Digital Realty has also invested in the company.
In November 2021, Atlas acquired twelve data centers across Europe from Colt Data Centre Services (DCS). 2022 has also seen AtlasEdge acquire a data center in Leeds, UK, and Datacenter One in Germany. Stuttgart-based DC1 offers colocation services out of four facilities in Germany across Stuttgart, Leverkusen, and Dusseldorf.
It is also building two data centers in Manchester, UK.
More in The Edge Computing Channel
More in Workforce & Skills