Telefónica has sold 11 data centers to European infrastructure fund manager Asterion Industrial Partners for €550m ($616m).
The Spanish telecommunications company, which has a huge debt pile just under three times its core earnings, has been looking to sell its data centers since at least November 2018. The company was rumored to be offloading all of its 23 facilities, but appears to have decided otherwise.
All around the world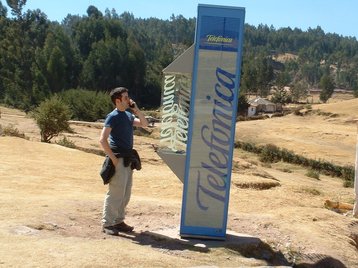 The facilities have an installed service capacity of 29MW and are located in seven countries: Argentina, Brazil, Peru and Spain each have two, while Chile, Mexico and the United States each have one.
Telefónica will continue to provide and manage the services it has been offering from the 11 data centers, while Asterion will be able to use the Telefónica sales network to market the remaining capacity of the data centers.
The sale does not include any servers owned by Telefónica, or the management and access to customers hosted on them.
The closing of the transaction is expected to take approximately two months, except for four data centers that are subject to several authorizations and administrative procedures.
The facilities will mark Asterion's first investment into data centers, but the group was formed by senior directors at investment firm KKR - which has funded companies like OVH, BMC Software and Aceco TI.
"We are very pleased to have completed this investment to become Telefónica's long-term provider in a business that is key to their core activities," Jesus Olmos, CEO & founding partner at Asterion, said.
"It is a unique opportunity to access a high-quality top-tier data center platform which fits well with our target investment profile of the European infrastructure mid-market. We see several ways to further create value post the carve out and intend to apply our industrial approach to continue to position the business within a strongly growing market for data center capacity."