Gartner has found that only 10 percent of enterprise-generated data is created and processed outside of a traditional centralized data center or cloud. Not for long, though, as this is set to increase to a staggering 75 percent by 2022. Mobile and embedded devices are increasingly equipped with greater amounts of computing power, and VR, AR and AI have all begun to emerge as disruptive technologies.
All these are expected to be huge revenue drivers for telcos in the future. However, many say that the large quantities of data that these activities produce is more easily and quickly handled on-location. This dramatic increase in data generated and managed at the edge has sparked widespread debate about whether this will mark the end of the cloud era for telecommunications companies.
As with the advent of any new technology, the fear of cannibalization is often disproportionately high and the same will be true for edge and cloud computing. In truth, the two will not only co-exist but work together harmoniously to manage different data tasks, enabling a range of new technical capabilities. A raft of operators committed to investing in edge computing last year, including AT&T, Deutsche Telekom, Reliance Jio and Telstra, among others.
The telco industry has a lot to gain by uniting the two technologies to unlock both real-time applications and the analysis of large data sets for critical data mining. With fierce competition amongst operators and a customer-base growing more demanding, a cohesive edge-cloud computing strategy will deliver new use cases that can be easily rolled out across different markets and scaled to meet the needs of the network.
Data centers, but not as you know them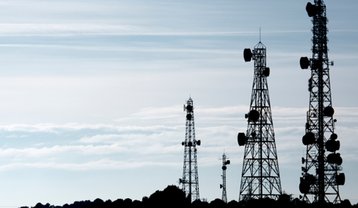 To help telcos determine how they split tasks between the edge and the cloud, there are three factors which they will need to consider:
1) How fast do we need it?
Broadly speaking, edge computing has been touted as the next step towards eradicating latency.
To ensure that emerging technologies like VR and AR work seamlessly and reduce latency, telcos will need to drive compute and storage resources closer to the end user. Likewise, with the huge stress that these activities will place on the network, they'll need to start considering bandwidth optimization tools like edge to help avoid critical bottlenecks on the network.
2) How cost-effective is it?
With data being created at an unprecedented pace, telcos must look at how economical it is to transfer data from the edge to the cloud and consider if it is more cost effective to pre-process data locally. Appropriate workloads, such as those that aren't subject to demanding latency requirements, should continue to be served by the most optimal cloud solutions possible in order to save bandwidth costs.
3) Where should it be stored?
As cities become smarter, autonomous sites and local content caching more common, data legislation has never been more stringent. As operators expand their reach, data governance will become a growing consideration which will make edge computing a necessity for developing telcos.
Uniting the cloud and edge
In light of this, telco organizations are increasingly trying to tap into the potential of edge by "cloudifying" their infrastructure. This is manifesting itself in two ways – the first with telco companies acquiring edge compute power from cloud provider platforms. Working with open infrastructure cloud providers directly, telcos can orchestrate a flexible architecture which delivers multiple layers of edge suited to a broader range of use-cases. The second is by partnering with hyperscale data centers and co-location providers to accelerate creation of an infrastructure that supports edge.
In any case, edge computing starts with having a physical infrastructure in place. Within this, open source tools such as Metal as a Service (MaaS) offer cloud-style provisioning which affords telcos greater agility from their servers to manage multiple types of edge workloads designed for bare metal, virtual machines or fully containerized.
The industry's use of cloud management tools is still in early adoption phase. Partnering with a cloud solutions provider represents a huge opportunity to manage infrastructure from bare metal up to the cloud, while using existing distributed network assets to strategically position latency dependent functions closer to data sources and users. By exploiting their own network, existing distributed infrastructure and customized network APIs, telcos are uniquely positioned to provide on-premises computing.
With competition amongst communications providers at an all-time high, an holistic approach to edge will help vendors increase network agility, drive innovative new use cases at the edge and minimize the costs associated with creating these new services.