Ascenty is to construct five new data centers in Latin America, with the firm investing R$1.5 billion ($290 million).
The data centers will be located in Brazil, Chile, and Colombia.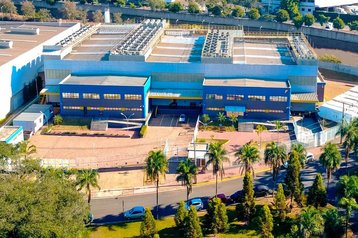 It means that data center infrastructure company Ascenty takes its total number of data centers in Latin America to 33, as the company which raised $925 million in credit in April 2021, continues its expansion plans.
Local media outlet Inforchannel reports that two-thirds of the investment has come from the company's own cash flow, plus contributions from majority shareholders. The remaining $100 million has come from a loan that the company took out in March to expand its existing data centers.
The new data centers are: São Paulo 5 and 6, each with an area of ​​7,000 sq m and a capacity of 19 MW; Santiago 3, with 21,000 sq m and 16MW; and Bogotá 1 and 2, with 9,000 sq m and 12MW each.
Two of the five data centers are expected to be operational by next year, with one apiece in São Paulo, Brazil, and Bogotá, Colombia. An additional data center in each of São Paulo and Bogotá will open in 2024, plus one in Santiago, Chile.
Ascenty, which is owned by Digital Realty and Brookfield Infrastructure Partners, recently announced the inauguration of the fifth unit of the Hortolândia complex, in the interior of the state of São Paulo.
All five of the data centers will be operated with 100 percent renewable, carbon neutral, power and will have certifications related to infrastructure, safety, and quality.
By the end of this year, the company will have started operations at five new facilities, two in Brazil: São Paulo 4 and Hortolândia 5; as well as Mexico 1 and 2 and Chile 2.
A version of this story appeared in our Brazilian edition.
More in The Data Center Construction Channel