An Ascent data center in Plano, Texas, is available for lease by Cushman & Wakefield.
The facility at 1500 East Plano Parkway is listed as a single-tenant data center. Sitting on 4.5 acres, the 43,000 square feet (4,000 sqm) building was built in 1992 and renovated in 2017. The facility is hardened to handle tornados up to F5 in intensity (winds up to 360 MPH/560 KPH).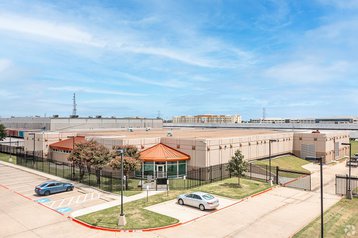 Launched in 2016, data center operator Ascent offers the facility as DAL1; saying the facility totals 43,300 sq ft (4,000 sqm) with 17,700 sq ft (1,640 sqm) of server-ready data hall, with expansion capabilities for up to 74,400 sq ft (6,900 sqm). The data center has 2.7 MW of critical power and is upgradable to 5.4MW. In July 2020, the company said it had signed a 'global electronics customer' as a tenant at the facility.
"The Property includes expansion land allowing for a mirror building to be built with the connection tunnel already constructed for such expansion," according to Cushman & Wakefield.
C&W said the lease price was 'negotiable.' DCD has reached out to Ascent for more details.