Chip designer Arm has sued one of its largest partners over a licensing dispute that could derail an Arm server chip effort.
Arm sued Qualcomm over its $1.4 billion acquisition of startup Nuvia, and is seeking an injunction to destroy designs developed under Nuvia's license agreements with Arm.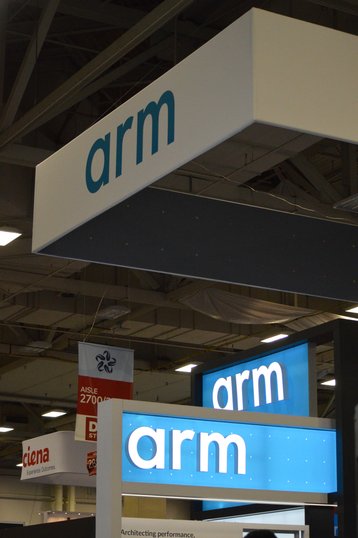 The British-based company claims that Qualcomm required its approval to transfer licenses from Nuvia over to Qualcomm. Arm says that it spent "more than a year" trying to negotiate an agreement for Qualcomm's use of Nuvia's licenses, but terminated the licenses in February.
"Arm has no right, contractual or otherwise, to attempt to interfere with Qualcomm's or Nuvia's innovations," Ann Chaplin, General Counsel of Qualcomm, said in a statement.
"Arm's complaint ignores the fact that Qualcomm has broad, well-established license rights covering its custom-designed CPUs, and we are confident those rights will be affirmed."
Should it win the case, it could unwind a major acquisition for Qualcomm, and wreck its desktop and server chip plans. Just last month it was revealed that Qualcomm had reached out to cloud and data center companies about testing a server chip designed by Nuvia, with Amazon expressing interest.
Key to Nuvia's value is that it develops its own cores - while it licenses the base Arm architecture, it does not license the processor core technology Neoverse.
This gives it more control over chip design, and means less licensing revenue for Arm on a per-chip basis (although the new products could mean more chips are sold). This year, rival Arm server chip company Ampere shifted to its own cores technology, which it said made it easier to focus on the needs of hyperscalers.
Moving to a custom core design, something Apple has done with its M1 Arm chips, also makes it easier to shift to a different base architecture over the long term.
More in IT Hardware & Semiconductors