The state of Arkansas has signed a new sales and use tax exemption bill for data centers into law.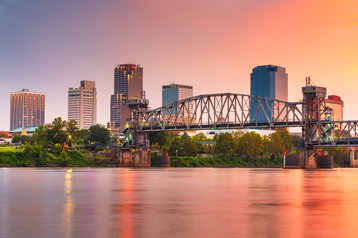 Governor Sarah Huckabee Sanders, who was the White House press secretary under President Donald Trump, this month signed HB1654 into law.
To qualify, data center firms will need to invest $500 million over a five-year period and pay an aggregate annualized compensation of at least $1 million to employees within the state over the course of two calendar years after launch.
The bill was sponsored by Rep. Aaron Pilkington and Senator Jonathan Dismang, both Republicans. First introduced in mid-March, the bill passed both houses comprehensively at its third reading.
Arkansas has a very limited data center market, with TierPoint and Cox the only national operators with a presence in the state, in Little Rock. The likes of TW Telecom, MSP Mainstream Technologies, and blockchain firm Sollensys also operate facilities in the state, again all in Little Rock.
Sales and use tax exemptions are an increasingly common way for legislators in the US to try and make states more attractive to data center developers.
The likes of Virginia, Maryland, Arizona, Idaho, Washington, Georgia, Pennsylvania, Connecticut, and others have signed similar bills granting tax breaks for data centers.