US tech giant Apple experienced a second day of outages, this time affecting the Mac App Store, users of Apple Card, Apple Books, iCloud Web Apps and Weather.
The outage the day before was more widespread, impacting more Apple services and even its corporate and retail operations.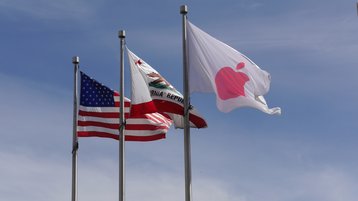 The company did not disclose the cause of either outage, but Bloomberg reports that the first outage was due to domain name system issues.
The first outage took down Apple Music, Apple Maps, iCloud, iCloud Calendar, iCloud Contacts, iCloud Mail, iCloud Private Relay, iTunes Store, Radio, Podcasts, the App Store, iMessage, and Apple TV+, as well as corporate and retail operations.
Apple operates its own data center infrastructure, and is Google Cloud's largest single storage customer. In 2019, it was revealed that it will spend at least $1.5 billion on AWS over five years.