Dutch semiconductor component company ASML said its 2022 output shouldn't be affected despite a fire at one of its facilities in Berlin, Germany.
The incident happened overnight on January 2; Berlin's fire department said last night an automatic cleaning system had caught fire across an area of 200 sqm on the second floor of a three-story "industrial" building in Waldkraiburger Strasse in Berlin's Britz district in the Neukölln area.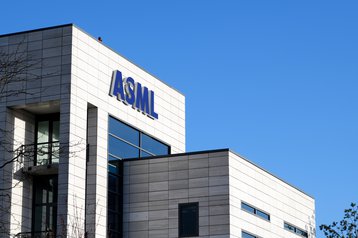 In the wake of the fire, the company said both its Deep Ultra Violet (DUV) and Extreme Ultraviolet Lithography (EUV) lines were affected.
In the week that followed, ASML said there was some disruption regarding components for DUV components but production has restarted and should not affect planned output. The company noted, however, the fire did affect part of the production area of the wafer clamp for its EUV systems.
However, in its most recent earnings results, the company said it expects 2022 net sales to grow around 20 percent compared to 2021, even despite the fire.
"Based on our current insights, we believe we can manage the consequences of this fire without significant impact on our system output for 2022," the company said.
In the subsequent investor call, ASML CEO Peter Wennink admitted the fire "wasn't a good start of the year."
He said the fire happened in one part of the factory that makes EUV wafer clamps – described by Wennink as a "very complex but very significant module" that goes into its EUV systems – and was put out in a couple of hours after causing "significant damage."
Despite this damage, there shouldn't be any lingering effects on the company's production output.
"Although there were some initial disturbances, we don't think there is going to be any impact on our output for 2022," he said. "Because of the hard work and the creativity [of ASML staff in Berlin, as well as Veldhoven in the Netherlands and in Wilton, Connecticut] we currently believe that we can manage the situation and that we will not see a significant impact on our EUV output in the year 2022."
ASML is the world's largest supplier of photolithography systems; the machines used to manufacture integrated circuits. The Berlin facility – acquired in 2020 after ASML bought Berliner Glas – manufactures components for ASML's lithography systems, including wafer tables and clamps, reticle chucks, and mirror blocks.
This week ASML reported that Intel has ordered ASML's TWINSCAN EXE:5200 system – an extreme ultraviolet (EUV) high-volume production system with a high numerical aperture and more than 200 wafers per hour productivity – for reportedly more than $300 million.
The company reported €18.6 billion ($21.09bn) net sales and €5.9 billion ($6.69bn) net income in 2021, representing increases of more than 33 percent and 65 percent on 2020 respectively.