A widespread Amazon Web Services outage appears to be bringing services down worldwide.
The cause of the outage is not yet known, with the company's status page offline. Unofficial reports suggest the issue originates from Amazon's west coast US cloud regions. Update: AWS has confirmed that there is an issue with its US-West-2 region in Oregon and US-West-1 in Northern California.
Among the services affected are Twitch, Star Trek Timelines, the PlayStation Network, Clash Royale, Intuit Quickbooks, Slack, Netflix, USPS, Ring, Starbucks, Snapchat, Zoom, Apex Legends, Crunchyroll, EA services, and DoorDash.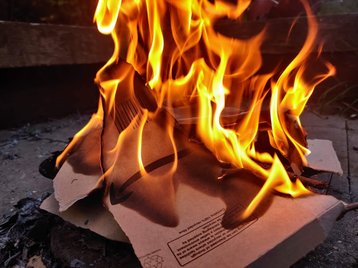 Update: AWS said at 8:01AM PST: "We have identified the root cause of the Internet connectivity to the US-West-2 Region and have taken steps to restore connectivity. We have seen some improvement to Internet connectivity in the last few minutes but continue to work towards full recovery." It pasted an identical message for US-West-1.
Update 2: At 8:10 AM PST, AWS said that it had "resolved the issue affecting Internet connectivity to the US-West-1 Region" and that services had resumed.
Update 3: At 8:14 AM PST, the company said that it had also resolved the issue at US-West-2.
While the issues may be resolved, companies that used the affected regions may still have issues due to knock-on effects.
Original story continues: The outage follows a significant outage last week at AWS' Northern Virginia (US-East-1) region. That outage took out everything from Disney+ to Tinder to Amazon's own warehouse logistics network.
The company at the time said that the outage was due to a failure at an internal network to host foundational services including monitoring, internal DNS, authorization services, and parts of the EC2 control plane. This network collapsed due to unexpected behavior by automated systems.
"While we are proud of our track record of availability, we know how critical our services are to our customers, their applications and end-users, and their businesses," AWS said following the outage. "We know this event impacted many customers in significant ways. We will do everything we can to learn from this event and use it to improve our availability even further."
In between the two outages, AWS' home page briefly went offline.