The December 7 Amazon Web Services (AWS) outage disrupted the services of one of the cloud company's largest customers: Amazon itself.
The e-commerce giant's logistics network went down, making processing and shipping orders in much of the US impossible during the run-up to Christmas.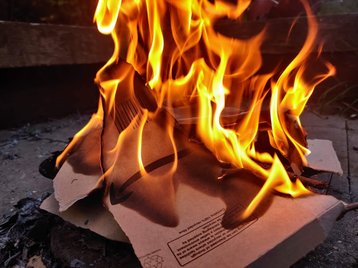 Scanners and other equipment at warehouses stopped working. The Flex app and the AtoZ app used by drivers for Amazon's Flex service also stopped working, meaning they could not see delivery routes.
Sellers could not use Seller Central, an internal website used to manage customer orders.
The company confirmed that the outage impacted its logistics network, but would not disclose how many warehouses were impacted. Some workers were sent for early lunches in hopes that the issue would be resolved. When it was not, they were given small jobs like sweeping the floors, or offered unpaid time off.
The downtime comes at a peak season for Amazon's e-commerce division, when holiday shoppers purchase billions in goods ahead of the Christmas break.
The outage, the cause of which is disputed, also brought down Disney+, League of Legends, Tinder, Instacart, Venmo, Robinhood, Roku, Kindle, the McDonalds app, and many others.