Amazon Web Services is now offering 2nd Gen AMD Epyc processors in Amazon Elastic Compute Cloud (EC2) C5a instances.
The Amazon EC2 C5a instances are available in eight configurations from the US East, US West, Europe, and Asia Pacific AWS regions.
Doubling up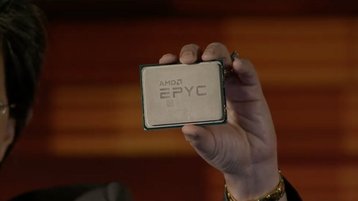 "With the new Amazon EC2 C5a instances, we are strategically expanding our presence and capabilities with AWS," Forrest Norrod, SVP and GM of data center and embedded solutions group, at AMD said. "Even more importantly, together we are helping to continuously improve the end-user cloud experience."
AWS EC2 VP David Brown added: "Since launching Amazon EC2 R5a, M5a, and T3a instances powered by 1st gen AMD Epyc processors, we've seen customers move many general purpose and memory optimized workloads to take advantage of the AMD EPYC processor capabilities and 10 percent lower prices over comparable instances."
Codenamed "Rome," AMD's 2nd Gen Epyc server chip is based on 7nm process technology with up to 64 cores with 128 threads. Each chip can work with up to 8 channels of DDR4-3200 memory for 4TB memory per chip and supports 128 lanes of cutting-edge PCIe 4.0.
The Zen 2 architecture that the 7002 Epyc is built on uses an evolved hybrid multi-die approach that decouples the CPU cores from the I/O circuitry.