Amazon is reportedly planning to build a data center in Brétigny-sur-Orge, France.
Amazon has been considering building a data center on the unused land since 2019. As the first step towards constructing a data center on the site, AWS has now filed with the Essonne prefecture for a permit under French environmental protection rules, also known as an ICPE, Les Echos reports.
Essonne data plans revisited by AWS, locals unhappy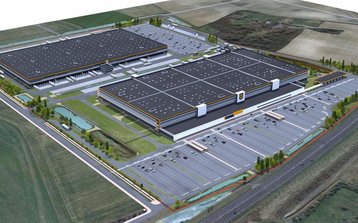 Local officials in the area are reportedly unhappy about the move, with Eric Braive (DVG), president of the agglomeration and mayor of Leuville-sur-Orge saying that 'Amazon has not bothered to consult us on its data center project.' Local mayors in the area have sent letters to Amazon France citing concerns over the environmental and economic impact of a data center being constructed in on the site. Locals have set up an online petition opposing the facility.
The site, called Base 217, was previously a French airbase that was seized by the Germans during their occupation of France in WWII. After being liberated by American soldiers in 1944, and rebuilt after the war, Base 217 served as a NATO site until 2012 when the site was decommissioned from military use.
Amazon bought the land from the Essonne agglomeration in 2016. It planned to build two logistics warehouses, the first of which opened in 2019. The second was never built, and Amazon has reportedly since withdrawn its building permit, citing a change in strategy. The new data center would form part of the AWS EU Paris region.