Amazon has completed its $3.9 billion acquisition of 1Life Healthcare, which operates under the name One Medical out of more than 125 clinics in the US.
The deal is the latest effort by Amazon to break into the healthcare sector, after buying online pharmacy startup PillPack for $753m, and this year launching US-based RxPass, a Prime subscription for low cost generic drugs.
Back in 2018, Amazon also launched 'Haven' in partnership with Berkshire Hathaway and JPMorgan Chase, which planned to disrupt employee healthcare in the US. But the business was dispanded after three years, after Haven struggled in the entrenched and regulated sector.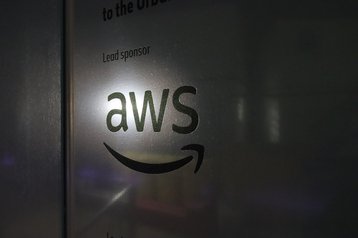 One Medical, meanwhile, offers members an app, 24/7 access to on-demand video telehealth services, and guaranteed same- or next-day appointments available through its more than 125 sites.
It is not clear which provider One Medical used for what it describes as "a modern cloud-based technology stack, employing Agile development cycles and a DevOps approach to infrastructure."
Alphabet was an early investor in the company, and Google partnered with One Medical to help people find vaccination sites, but it is not public if the company used Google Cloud.
It will now likely move to Amazon Web Services, if it is not already using it.
What we do know will be at risk is a data center used by Iora Health, a Medicare-focused primary care competitor One Medical acquired in 2021 for $2.1bn.
Recent SEC documents note that Iora uses a third-party data center, with an Equinix case study suggesting that Iora uses IBM's Blue Box hosted private cloud in an Equinix facility.
Cloud providers often invest in or acquire companies which they then move to their own services.
Amazon's $8.5bn acquisition of MGM secured it another exclusive customer, while Microsoft has invested in the London Stock Exchange, Cruise, and OpenAI to secure contracts, and Google recently pumped $300m into Anthropic to become its cloud provider.