América Móvil and state-owned Austria investment fund ÖBAG have agreed to spin off A1 Telekom Austria's infrastructure assets into a separate entity.
This will see A1 spin off its tower assets in most countries the operator is based in, including its home market Austria.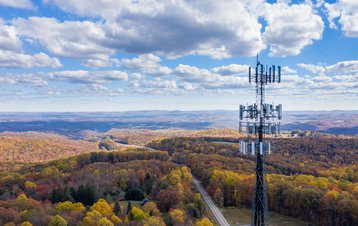 The move has been given the green light by América Móvil and ÖBAG, both of which are stakeholders in A1.
This will enable A1 to invest further in the deployment of its 5G and fiber services.
América Móvil holds a majority stake in A1, with a 51 percent stake, while ÖBAG holds 28.42 percent of the business.
The spin-off will be listed on the Vienna Stock Exchange, with América Móvil and ÖBAG retaining their stakes.
Implementation of the tower spin-off is subject to the required corporate and regulatory approvals, including the approval by the supervisory board, and by the shareholders of A1.
"The tower spin-off from the telecom business will enable a more efficient capital allocation and greater capacity at Telekom Austria to expand its overall investment plans," said América Móvil in a statement.
A1 claims to have 26 million customers across seven markets, covering Austria, Bulgaria, Croatia, Belarus, Slovenia, North Macedonia, and Serbia.
The operator is reportedly keen to spin off its towers to raise capital, a strategy that several big operators have used in the last year, notably including Deutsche Telekom and Vodafone.
Deutsche Telekom recently finalized the partial sale of its tower business, GD Towers, in Germany and Austria to Brookfield and DigitalBridge in a deal worth €17.5 billion ($18.8bn).
Meanwhile, in October 2022 Vodafone sold some of its Vantage Towers units as a part of a new joint venture with KKR and Global Infrastructure Partners (GIP) in the process.
The deal, which values the tower's unit at €16.1 billion ($17.28bn), gives the operator €3.2 billion ($3.43bn) in minimum net cash proceeds, which the operator will use to pay down its debt.
Another operator CK Hutchison, the parent company of Three Group, completed the sale of its towers portfolio across six European countries for a combined total of €10 billion ($10.73bn) to Spanish telco Cellnex.