Investment firm Alinda Capital Partners is to float a new infrastructure fund on the London Stock Exchange.
The company this week announced a plan to raise £350 million ($481.3m) through the initial public offering (IPO) of its new investment trust called Alinda Capital Infrastructure Investments.
The new fund will look to invest in infrastructure and related services and assets primarily within the digital, transport & logistics, and utilities, and essential services sectors. The company plans to complete its IPO in late November 2021.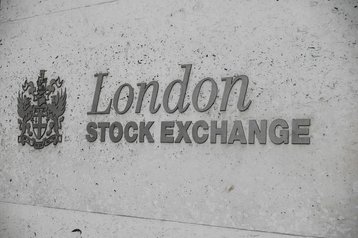 Founded in 2005, Alinda makes equity investments in infrastructure. Its digital investments include UK broadband provider Glide, Poland's EmiTel, and a stake in QTS's data center in Manassas, Virginia. It sold DukeNet Communications to Time Warner Cable Inc. in 2013.
"We are delighted to present investors with this opportunity to invest in a London listed investment company focused on our proven, successful, strategy of core plus mid-market global infrastructure investment," said Andrew Bishop, Managing Partner of Alinda. "We believe that the current opportunity in this sector is extremely compelling, with a strong risk-adjusted total return profile, and, with the company's portfolio expected to have a particular emphasis on the highly attractive transport and logistics, utility-related and digital infrastructure sub-sectors."
The Company has an advanced pipeline of investments, with the potential to deploy capital rapidly into investments of exceptional quality, and, with over £200m expected to be committed within the first three months of Admission."
The company said it had identified a number of infrastructure investment opportunities in its sectors of focus. It said the equity opportunity for the company in its pipeline amounts to approximately $660 million (£485m) and will be able to deploy capital on an increasing basis over 24 months, and is planning to deploy over £200 million expected to be committed within the first three months.
The move is the latest in a series of infrastructure fund IPOs on the London Stock Exchange. Last week Pantheon announced plans to list an infrastructure subsidiary on the London Stock Exchange and raise around £300 million to invest in infrastructure including data centers.
In January Cordiant Capital raised £370 million ($511m) through the IPO of a new infrastructure firm called Cordiant Digital Infrastructure, before acquiring Ceské Radiokomunikace (CRA) from funds of Macquarie in the Czech Republic as well as an undisclosed long-haul fiber optic network based in Norway.
Triple Point Investment Management also raised £300 million ($408m) from a March IPO through Digital 9 Infrastructure, which subsequently acquired submarine cable owner Aqua Comms for £160 million ($215m). In June, it raised another £175 million ($246.7m) and subsequently acquired Icelandic data center operator Verne Global for £231 million ($320m).