Investment firm Pantheon Ventures plans to list an infrastructure subsidiary on the London Stock Exchange and invest in infrastructure including data centers.
The company filed an intention to float Pantheon Infrastructure PLC (PINT) and raise £300 million ($408m) to invest in digital and other infrastructure.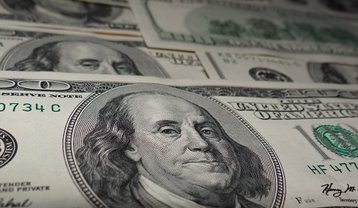 Pantheon said it aims to build a global portfolio of investments around digital infrastructure including wireless towers, data centers, and fiber-optic networks; renewables & energy including smart infrastructure, wind, and solar assets; power & utilities including transmission and distribution networks and utility companies; and transport, logistics, and other infrastructure.
Pantheon has a "pipeline of co-investment opportunities" in active diligence of over £1 billion and will seek to assemble a portfolio of 8 to 12 assets within 9 to 12 months of the IPO.
"We are very pleased to announce the launch of PINT, which is an exciting opportunity for investors to gain access to attractive risk-adjusted returns from infrastructure assets that benefit from long-term contractual cash flows, and have a positive correlation to inflation and favorable exposure to secular changes in society," said Vagn Sørensen, Chairman of the Company.
Founded in 1982, Pantheon Ventures has more than $70 billion of assets under management. The infrastructure unit is aiming to IPO in November.
Richard Sem, Partner at Pantheon, added: "There is a growing and substantial requirement for investment in a number of different infrastructure sectors globally, where private capital is playing an increasingly important role in adapting to key global trends such as the transition to a low-carbon economy. Pantheon has a strong track record built over more than a decade derived from identifying compelling opportunities, in conjunction with leading investment partners, and supporting the growth and development of infrastructure companies in a diverse range of sectors."
In January Cordiant Capital raised £370 million ($511m) through the IPO of a new infrastructure firm called Cordiant Digital Infrastructure, before acquiring Ceské Radiokomunikace (CRA) from funds of Macquarie in the Czech Republic as well as an undisclosed long-haul fiber optic network based in Norway.
Triple Point Investment Management also raised £300 million ($408m) from a March IPO through Digital 9 Infrastructure, which subsequently acquired submarine cable owner Aqua Comms for £160 million ($215m). In June, it raised another £175 million ($246.7m) and subsequently acquired Icelandic data center operator Verne Global for £231 million ($320m).