Odata has acquired a minority stake in a wind farm owned by Omega Energia.
BNAmericas reports the Brazilian data center firm acquired a minority stake in the 212MW Assuruá IV wind farm in Bahia state's Xique-Xique municipality.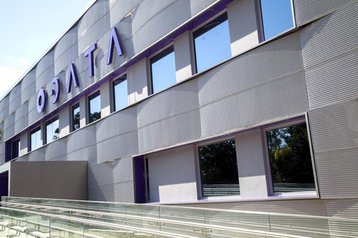 "Our commitment to ESG goes back a long way, and now we are taking another step forward by signing this agreement for the consumption of renewable energy, through a partnership in an Omega Energia wind farm," Odata CEO Ricardo Alário said.
"Considering our strong growth and high demand for energy, it is important for us to team up with great partners with specific expertise to offer sustainable solutions to our customers. We are pleased to partner with Omega on this project," he added.
Details including the exact stake or transaction value have not been shared. What proportion of the site's output will be claimed by Odata is also unclear.
"We're probably going to be one of the first data center companies on the planet to actually generate its own clean energy. We're becoming a self-generator of energy," Alário previously told the publication in an interview about energy generation, without detailing the project.
Prior to this deal, 85-90 percent of the energy Odata used in its operations was renewable, either through PPAs or green certificates, according to the company.
Omega took over full control of the Assuruá Wind Farm and its expansion rights in March 2022. The site is reportedly due to come online this year; on its website, Omega says the project's total power will increase to 808.1MW with the completion of two other projects by 2023 and could total more than 1,500MW at full build-out.
"Going through this process, when we saw what the Odata team was doing with its self-generation… quite frankly, we don't know of anybody who's doing anything like that, not even in the US," Aligned Data Centers CEO Andrew Schapp told BNamericas in December after its recent acquisition of Odata.
Founded in 2015 by Brazilian private equity firm Patria Investments and based in Sao Paulo, Brazil, Odata offers colocation services from three data centers in Brazil and one each in Colombia and Mexico. The company has also started construction on a facility in Chile, is developing a new building in Rio de Janeiro, and is expanding its campus in Sao Paulo.
At the launch of its first Mexican facility last year, the company said it will begin construction of a second 30MW data center in Querétaro in the future, and is also targeting Peru as its next market, though it didn't disclose timelines.