Chinese cloud giant Alibaba is planning an on-premise hybrid cloud offering.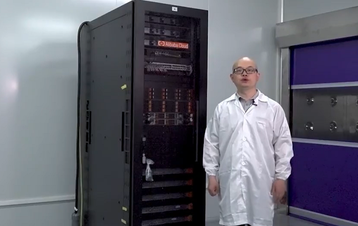 The service, akin to Oracle's Dedicated Region Cloud@Customer product, will enable enterprises to run a dedicated cloud region in on-premise data centers spanning multiple availability zones and offer access to more than 50 services from Alibaba Cloud.
Speaking to ComputerWeekly, Raymond Xiao, head of international industry solutions and architecture at Alibaba Cloud, said the service will debut in mainland China by year-end, followed by international markets in 2023.
"It's a very powerful and unique hybrid cloud solution compared to other major public cloud vendors," Xiao said, adding that Alibaba Cloud will work out an operating model with each customer to address the commercial aspects of the service.
CW said Alibaba Cloud's dedicated cloud region is a new version of CloudBox, an on-premise and managed Edge appliance. CloudBox, which only allows deployment in a single availability zone and in a single data center, was first announced in 2019, but was only available in Southeast Asia last month.
Xiao said financial institutions and retailers, for example, have deployed CloudBox to meet edge computing requirements where they would like to tap compute power on-premise to crunch big data analytics workloads closer to where the data resides.
Oracle, AWS, Azure, and Google all offer some form of on-premise hardware that extends cloud platforms into on-premise environments.