Alibaba has announced plans to set up data centers in South Korea and Thailand, and has developed custom Arm chips for its own use.
Announced as part of its Apsara Conference this week, the Chinese Cloud company said the new facilities will open in 2022, but didn't provide specifications or precise locations.
This year the company has announced plans for or opened new facilities in the Philippines and Indonesia. It has 13 available Cloud regions and 25 Availability Zones outside of mainland China.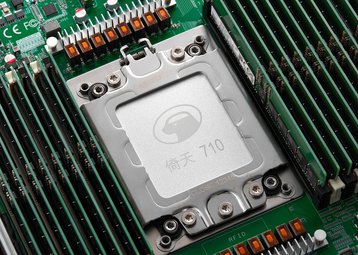 "We are committed to bringing our world-class, hyper-scale cloud infrastructure to Korea and Thailand, so that we can support local businesses to be at the forefront of digital transformation," said Selina Yuan, general manager of International Business, Alibaba Cloud Intelligence.
"With our business insight serving global customers in multiple key industries from retail to finance, logistics and manufacturing, we believe we can support local customers in Korea and Thailand to meet their digitalization needs from both a technology and services perspective."
This week the company also announced a new in-house processor design based on Arm architecture. The new Yitian 710 chips are custom-built by Alibaba Group's chip development business, T-Head, and will be used in its upcoming proprietary Panjiu servers.
"Customizing our own server chips is consistent with our ongoing efforts toward boosting our computing capabilities with better performance and improved energy efficiency," said Jeff Zhang, president of Alibaba Cloud Intelligence.
"We plan to use the chips to support current and future businesses across the Alibaba Group ecosystem. We will also offer our clients next-generation computing services powered by the new chip-powered servers in the near future."
Based on Armv9 architecture, the Yitian 710 is powered by 128 Arm cores with 3.2GHz top clock speed 60 billion integrated transistors. It includes 8 DDR5 channels and 96-lane PCIe 5.0, providing high memory and I/O bandwidth. The 710 and, once developed, the Panjiu servers, will be rolled out into its data centers.
This year has seen Alibaba's cloud unit finally become profitable, but the company recently acknowledged that it had lost a large international cloud customer, widely rumored to be TikTok's parent company ByteDance.
More in IT Hardware & Semiconductors