NTT has had its contract with the Retirement Systems of Alabama extended until 2033.
The agreement will see NTT Data managing the state pension agency's data center for an additional eight years. The value of the contract was not shared.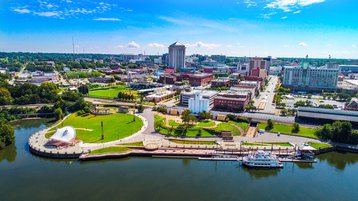 The data center, located in downtown Montgomery, spans 44,000 sq ft (4,088 sqm) and 300 racks. NTT first took over management in 2020 of the colocation facility, which leases space to around 50 tenants.
State Scoop reported that Dave Turner, NTT Data's division president of state, local, and education services, said that investment in Alabama's economy is a priority for the Retirement Systems of Alabama.
"One of the investment decisions that they made was to construct this physical data center capability. They also realized that the IT expertise necessary to maintain that data center in proper fashion was perhaps not one of their areas of expertise," said Turner.
The Retirement Systems of Alabama administers pension funds for around 481,000 current and retired public-sector employees and manages a portfolio valued at $38.4 billion.
NTT has had a busy year so far. This month alone, the company announced that it was partnering with SES to deliver satellite-based Edge and private 5G networks and suffered a significant outage in Japan which impacted ~500,000 Internet lines. The company has also announced plans to build a new data center in Thailand, Texas, and Pune, India, has broken ground on one in Kolkata, India, and launched another in Vienna, Austria.