Nothing signals digital transformation like the arrival of AI and deep machine learning to the internet, cloud and data center sectors, both for what it will drive in future growth of the industry as well as what it portends for the global transition to the digital economy.
Likewise, no other brand is more iconically identified with the world of designing, engineering, building, and making stuff across all sectors of the economy than Autodesk.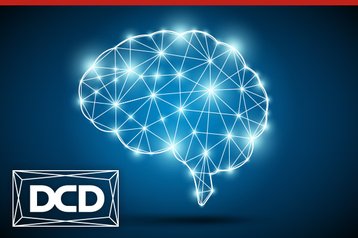 Lloyd Taylor, Autodesk VP of Cloud Infrastructure opens DCD>Webscale on June 20 detailing the present and near future of AI and machine learning in the cloud. He will then sit with a keynote panel hosted by Data Center Frontier founding editor Rich Miller, who has extensively reported on AI and machine learning in the data center.
Miller will be joined by Dave Driggers, CEO of Cirrascale, the only cloud data center operator dedicated to providing the full-stack of infrastructure services specifically designed for deep learning applications.
Also joining this panel will be Robert Ober, the Tesla platform architect for NVIDIA, the GPU-maker who has emerged in the "pole position" of AI-infused webscale cloud computing.    
Liquid cooling, open global standards
An important addition to DCD>Webscale's "Big Discussion" program is one entitled "The future of warm liquid cooling for the high-density (HPC) data center and the harmonization of open international standards" chaired by well-known LBNL scientist and engineer Dale Sartor, says DCD>Webscale conference chair, Bruce Taylor.
This special session will examine the efforts of global mega-webscalers, including representatives from Google, Microsoft, Alibaba, Baidu, and Tencent, to rationalize the heretofore incompatible specifications of the OCP and Scorpio.
"Warm liquid cooling of high-density computing has the potential to significantly reduce energy consumption and improve performance," says Dr. Sartor.
"Today's HPCs are routinely cooled with warm liquid, and cooling temperatures are increasing to the point where data centers are being designed for compressor-less and, in some cases, waterless cooling. Further, as temperatures increase, the potential for recovering heat from computers and using it productively improves."
Apply now to join the many conversations at DCD>Webscale by applying for your pass here (complimentary if qualified as an end-user).