Africa50, an investment vehicle, has invested $20 million into PAIX Data Centres.
PAIX Data Centres this week announced the completion of Africa50's equity investment; the funding forms the first tranche of PAIX's Series B financing by Africa50, which will be used to fund the company's data center capacity expansion and growth into new markets.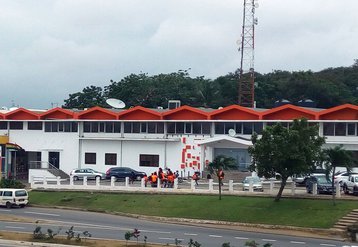 The company's Accra facility, known locally known as RackAfrica, has been in operation since 2011. Its Nairobi facility in the Britam Tower opened in 2020.
"PAIX Data Centres is leading the development and operation of world-class cloud-and-carrier-neutral data centers in Africa," said PAIX's CEO, Wouter van Hulten. "With the support of Africa50, we will be able to grow and expand our activities by rolling out our data center services across the continent and by providing a one-stop service to our local and international customers in all key locations across the African continent."
Raza Hasnani, Managing Director and Head of Infrastructure Investments at Africa50, added: "We are very pleased to partner with PAIX in its mission to build up Africa's data center and internet exchange infrastructure. PAIX's current and future data centers will have a strong multiplier effect on many African economies as they drive increased access to information, innovation, and knowledge, at reduced data costs which will in turn, facilitate new economic opportunities and higher productivity".
Africa50 is an infrastructure investment platform focused on facilitating project development, mobilizing public and private sector finance, and investing in infrastructure on the continent. The African Development Bank is one of the shareholders of Africa50, alongside 28 African countries and 2 African central banks.
Africa50 is PAIX's first institutional investor. PAIX Data Centres was advised on this transaction by Bravura Capital as its financial advisor and Van Doorne as its legal advisor. Africa50 was advised by Allen & Overy.