PAIX Data Centres ("PAIX"), an African provider of cloud and carrier-neutral colocation data center services, is building a data center in Nairobi, Kenya.
The facility, PAIX Nairobi-1, is scheduled to open in November this year. PAIX (Pan-African Internet Exchange) says the data center is part of its plans to expand across the continent, and follows its 2018 entry into the West African market with PAIX ACC1, in Accra, Ghana.
Nairobi-1 will be located at Britam Tower, the capital's tallest office building in Upper Hill, Nairobi's financial district.
Foothold in Kenya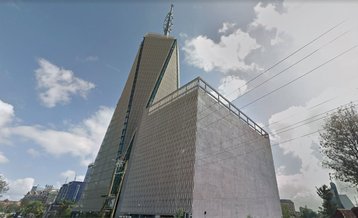 Paix says the adjacent new office facilities of Britam Tower make the location very attractive for international customers that are considering opening offices in Nairobi and proximity and 24x7 access to their critical data infrastructure.
Nairobi-1 will host 240 cabinets with a total power capacity of 1.5MVA, 690 sq m (7,400 sq ft) of whitespace, and a guaranteed uptime of 99.982 percent.
Ambrose Dabani, CEO Britam Life Assurance (the company hosting PAIX) said: "We are delighted to host PAIX Data Centres at Britam Tower, an award-winning and state-of-the-art building.
"The arrival of PAIX Data Centres in Upper Hill enables the digital transformation of our business, an important building block for our future plans. It ensures that both Britam and our tenants have access to world-class digital infrastructure, with access to all the major networks and cloud providers.
"This will further strengthen Upper Hill as the hub for business in Nairobi and Britam Tower as the building of choice."
Wouter van Hulten, CEO of PAIX Data Centres said: "This highly connected location for PAIX Nairobi-1 is an ideal entry point into the Kenyan data center market, we contribute to the strength of the infrastructure that enables the digital economy in Kenya.
"This will allow us to serve a diverse customer community, generating new business opportunities for all connected businesses."
PAIX's data center project in Kenya is supported by the Dutch Government via the Dutch Good Growth Fund, providing PAIX's data center projects with long term growth financing.