Adobe has seen its data center and hosting costs rise by almost $100 million year-on-year.
In its most recent Q2 2022 earnings results, the design software and services firm posted record revenues of $4.39 billion. GAAP operating income in the second quarter was $1.53 billion, and non-GAAP operating income was $1.97 billion. GAAP net income was $1.18 billion, and non-GAAP net income was $1.59 billion.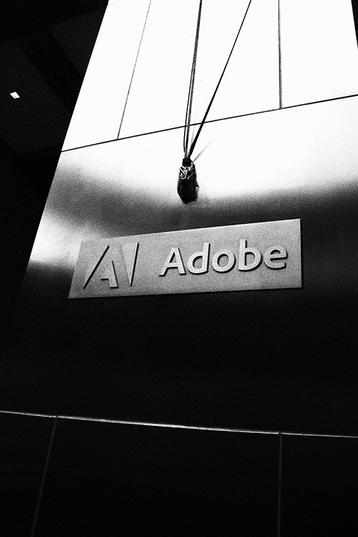 "Adobe achieved record Q2 revenue with strong demand across Creative Cloud, Document Cloud and Experience Cloud," said Shantanu Narayen, chairman and CEO, Adobe. "We are winning in our established businesses and seeing significant momentum in new categories from content authoring for a broad base of creators to PDF functionality on the web to the leading real-time customer data platform for global enterprises."
"We delivered another quarter of strong financial results, with greater than $2 billion in operating cash flows demonstrating the strength of Adobe's growing revenue streams and financial discipline," said Dan Durn, executive vice president and CFO, Adobe. "Our operating model continues to fuel consistent growth, enabling the company to invest in category-leading cloud solutions and emerging innovations that are gaining traction in the marketplace."
Despite the strong results, the company saw its data center and hosting costs increase by around a quarter.
The company reported that it saw a cost of revenue figure of $539 million during the three months to June 2022. This was an increase of $95 million, or 21 percent, compared to the same period the previous year, and was primarily due to "increases in hosting services and data center costs", as well as increases in base and incentive compensation and related benefits costs.
Within that costs of revenue, Adobe's cost of subscription revenue consists of third-party hosting services and data center costs, including expenses related to operating network infrastructure. Q2 cost of subscription year-on-year increased 25 percent – $328 million to $410 million – though remained at nine percent of total revenue. The company's costs of subscription jumped by almost $20 million – from $393 million – compared to Q1 of 2022.
Adobe owns and operates one data center in Hillsboro, Oregon (OR1) that was built in 2013. The company is known to be a major AWS customer and also operates in Microsoft Azure facilities. It has also previously utilized colocation facilities but it's unclear if they have been dropped as the company has moved to the cloud.
Last year, Adobe spent a total of $1.374 billion on its cost of subscription; a rise of almost 24 percent on 2020, and a 33 percent rise on 2019. The company is set to surpass that total in 2022, having already spent more than $800 million this year.
In March, Salesforce said its cost of revenues increased from $5.43 billion to $7 billion (equivalent to 27 percent of total revenue) in part due to its data center spend. In the Form 10-K filing, the company said it saw an increase of $284 million in service delivery costs primarily due to its "efforts to increase data center capacity, and an increase in third-party fees."
Earlier this year, JPMorgan said it spent $2 billion on new data centers in 2021 despite having an overall strategy to get IT into the cloud.
More in Business Operations