US provider 365 Data Centers is buying a New Jersey data center from New York Internet (NYI), with help from an equity investment by Turning Rock Partners.
The 2.3MW facility in Bridgewater, 40 miles from New York City, is the company's 11th data center and its second in the New York area, joining an established facility in the financial district, on Broadway.
Strategic location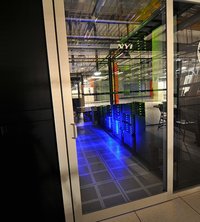 The data center is also located 65 miles from Philadelphia, adding diversity and resilience, pointed out Bob DeSantis, CEO of 365 Data Centers: "Adding a central New Jersey data center, strategically located between our Philadelphia and New York City facilities, bolsters 365's growing network-centric, Edge data center portfolio."
The 25,000 sq ft (2,300 sq m) facility is built with cold aisle containment and multi-level security. It already has 120 enterprise customers as tenants.
The purchase was funded by a new equity investment from investment firm Turning Rock Partners, along with existing credit lines from Antares, ING Capital, and TD Securities. Maggie Arvedlund, a managing partner at Turning Rock,will join 365's board of directors.
365 Data Centers was acquired by an investor group led by Chirisa Investments in April 2017, and expanded from eight to 10 data centers later that year, when it acquired Host.net, a Florida-based operator with two data centers.